C course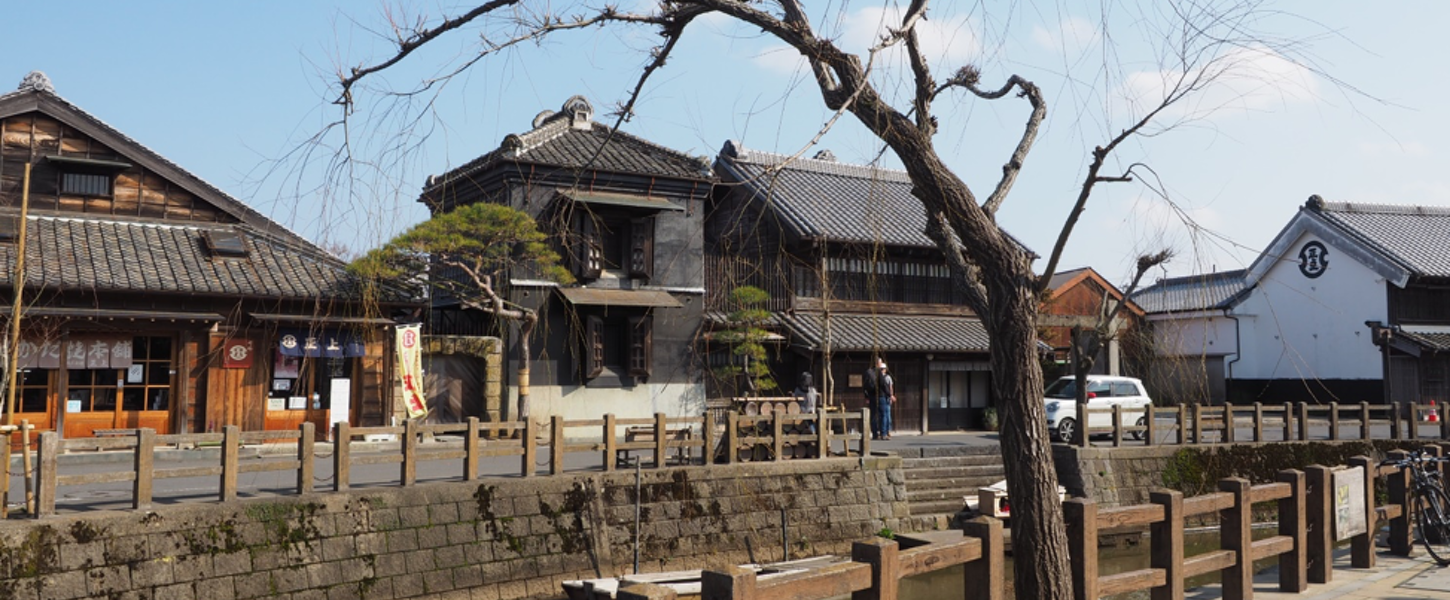 【C course】 58 km Sawara & Itako cycling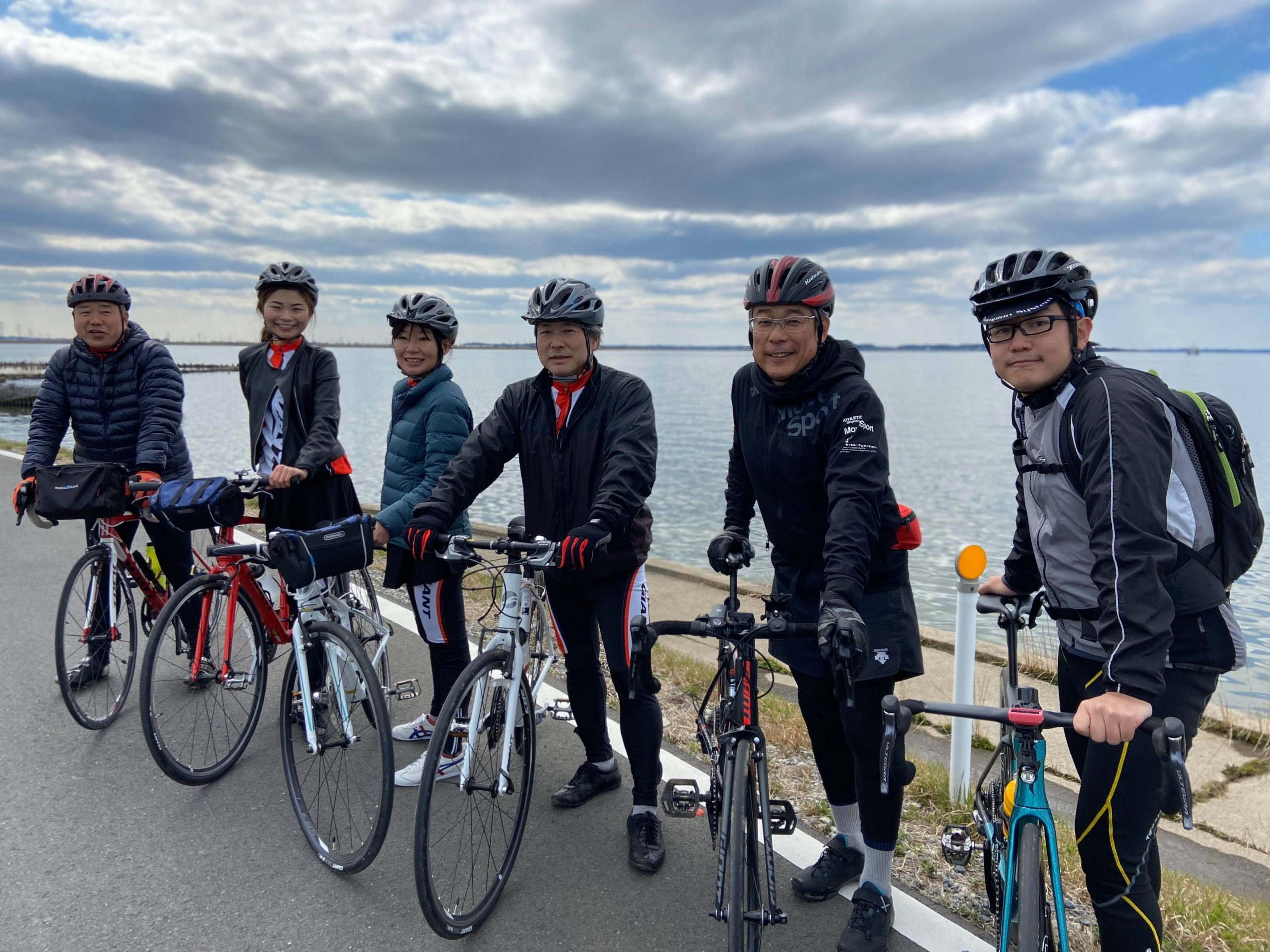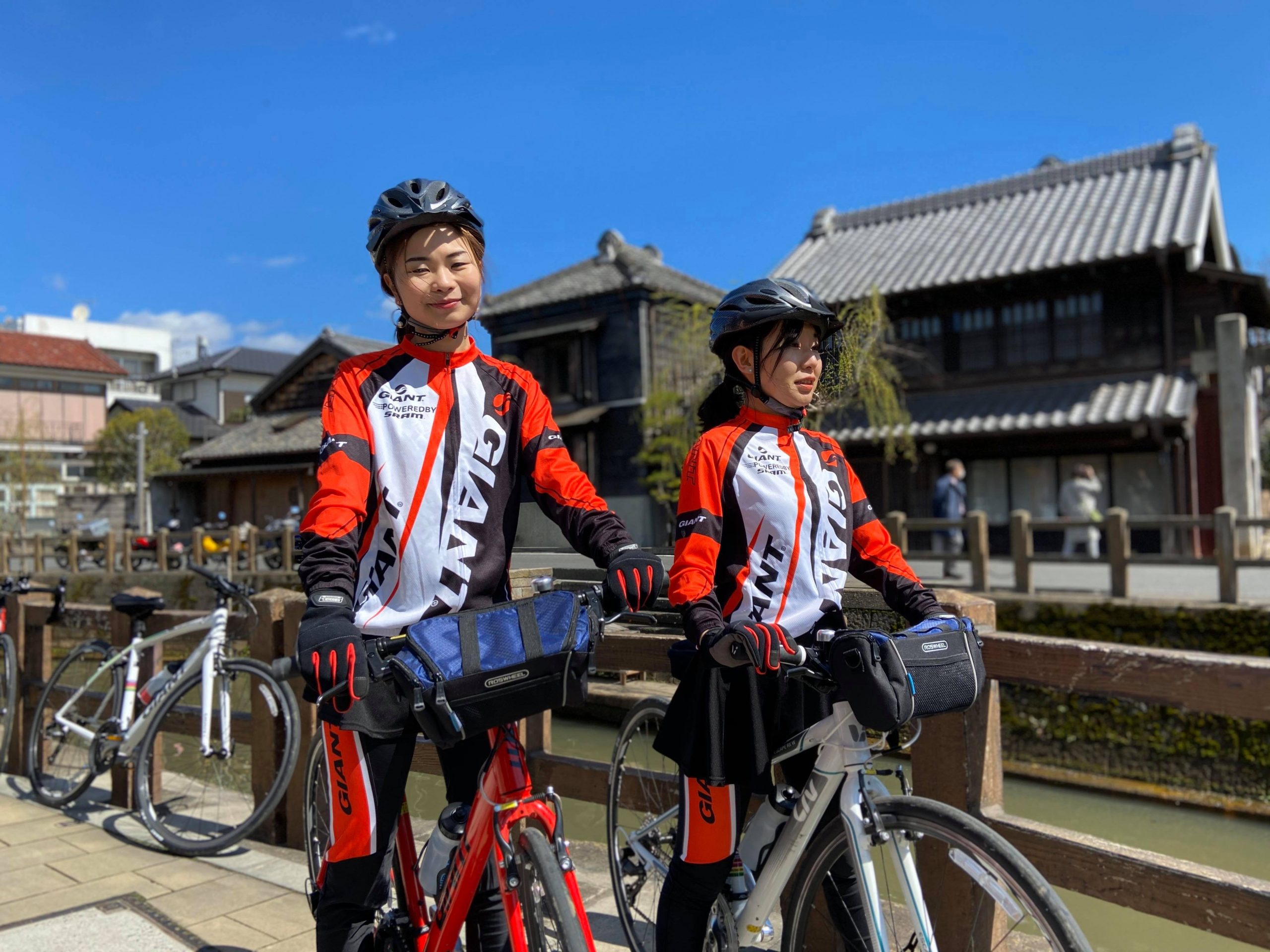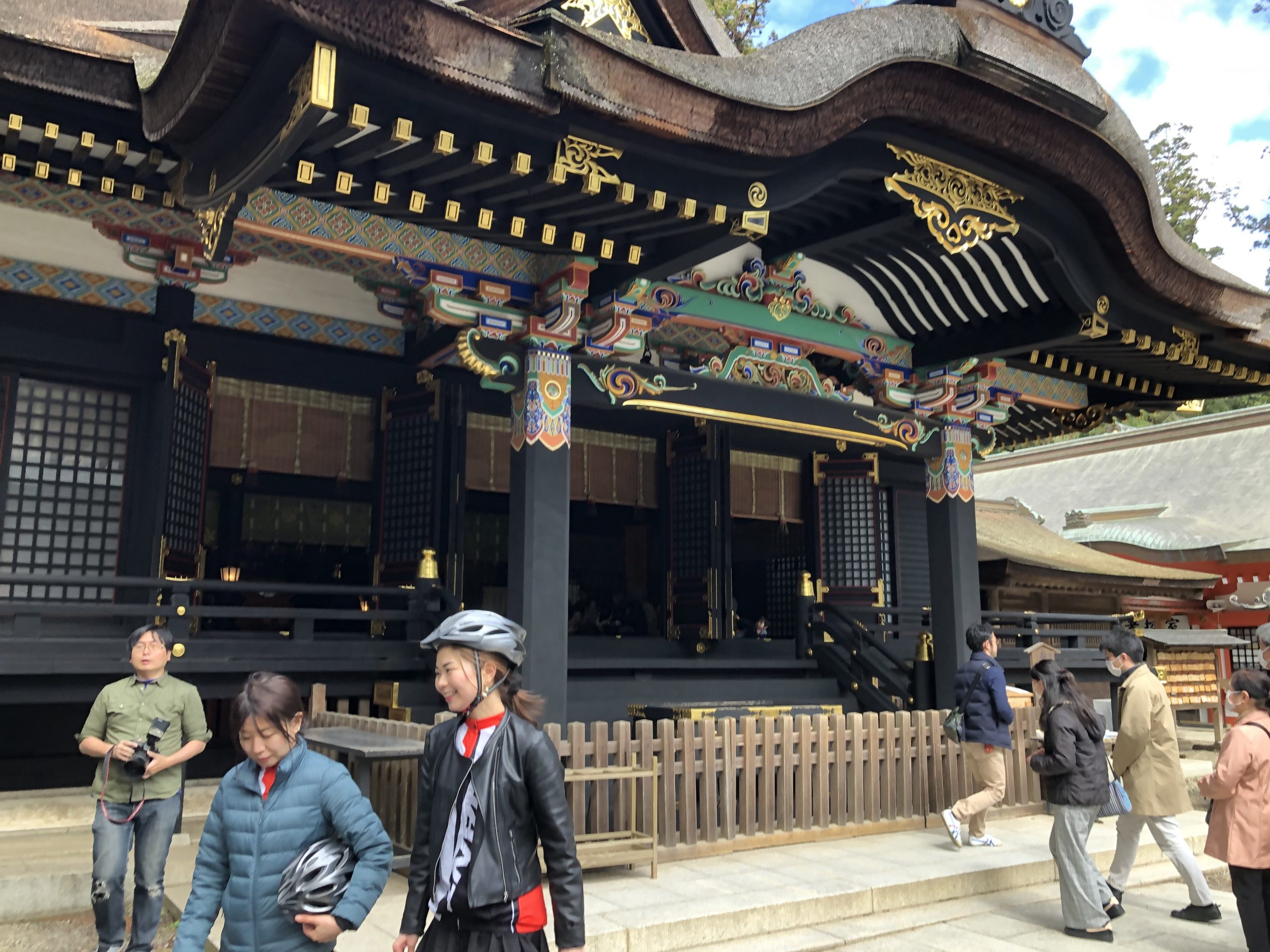 Highlight

58km course
Experience Tone-river flat cycling road
Visit Old town of Sawara where scenery of the Edo period remains.
Visit Old Japanese best power spot Katori Shrine.
Visit Flower and river town Itako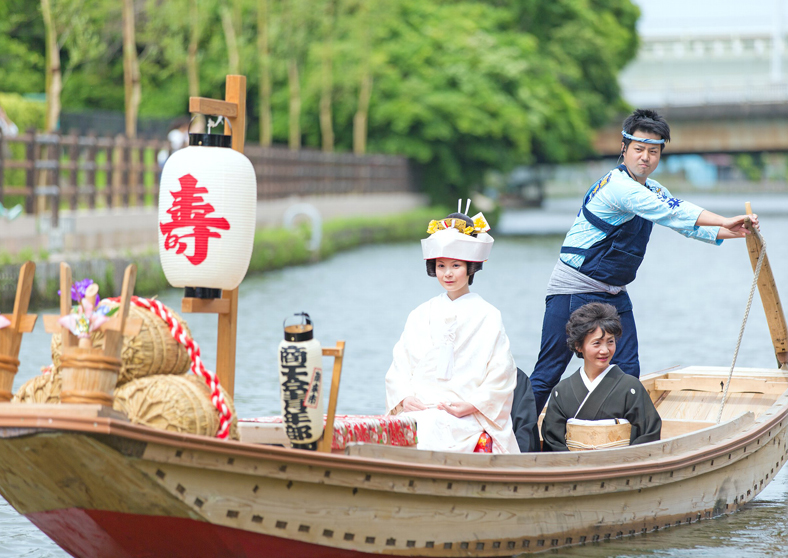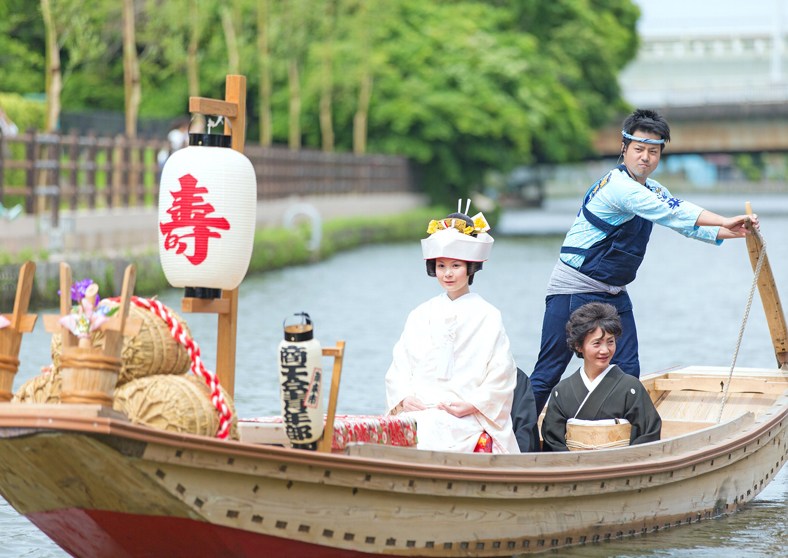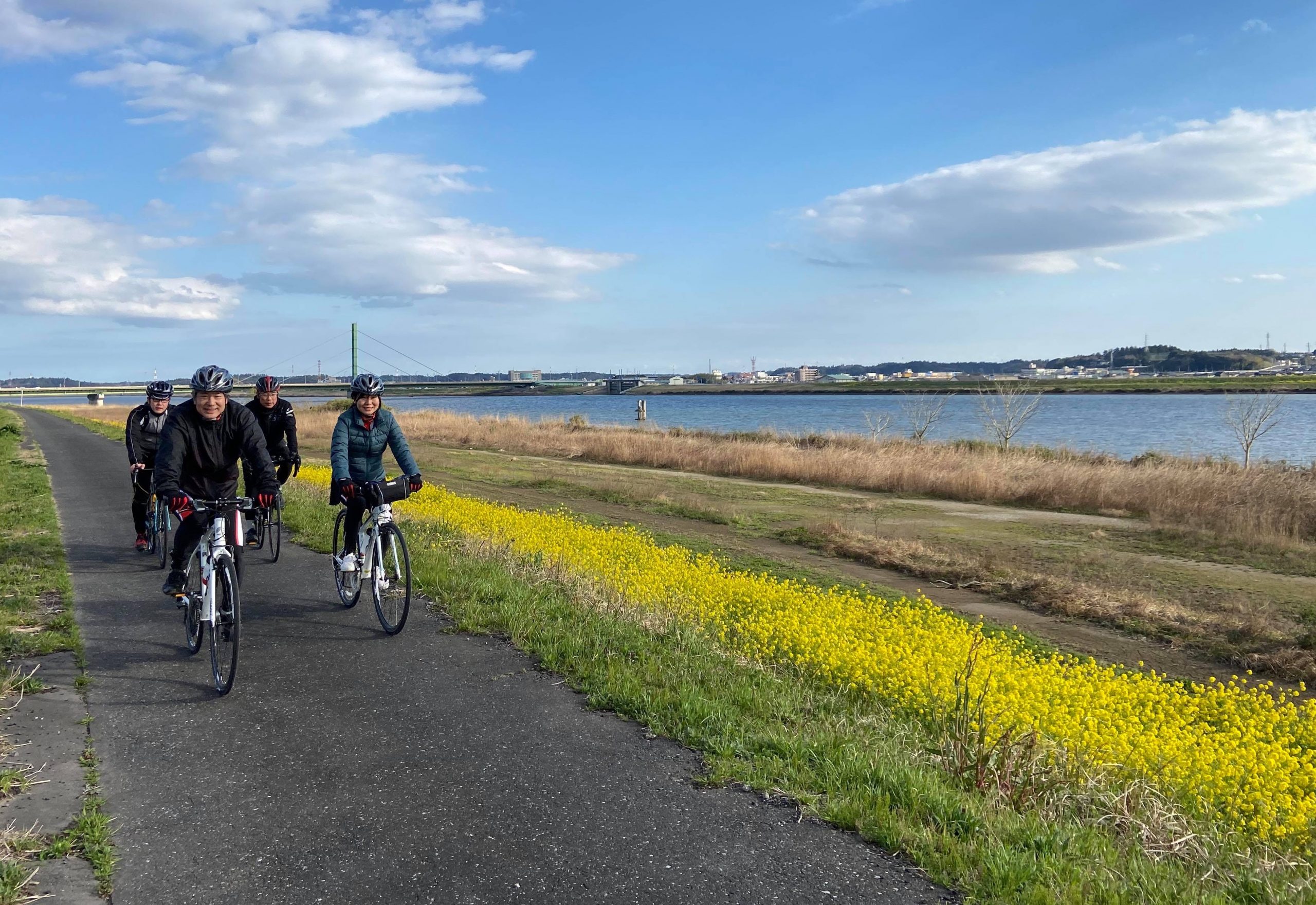 8:30

Meeting.
When we visit the hotel entrance where you are staying, we will bring you road bikes and others.
When we visit the airport terminal where you arrive, we will bring you a road bike and others and carry you to the nearby departure point.
When we visit Chiba-newtown-chuo station North rotary, we will bring you road bikes and others.
Check in and tour fee payment.

9:00

Road Station Kanzaki. Our Cycling departure point
Please register and get ready for the Tour.
We will give you general guidelines for this Tour for you.
Please note that if you late for the check in time we may not be able to wait for you.

9:30

Departure
Go to Tone River Cycling Road

10:00

Sawara Old City
walking aloud.

10:30

Departure
Sawara

11:00

Katori Shrine worship

11:30

Departure
Katori Shrine

12:30

Itako
walking alound
lunch time

13:30

Departure
Itako
Go to Kasumigaura lake,Yokotonekomonfureai Park and Tone river side cycling

15:30

Our Goal Departure Point
Road Station Kouzaki

16:00

Please get ready to back.
By request, we will bring you up at Narita / Inzai city hotel or Narita Yukawa station /Chiba New Town Chuo station or Narita Airport Terminal1 2.


Meeting point of Narita airport terminal 1 or 2.
In case of waiting for the hotel, we will meet the hotel entrance
In case of waiting for Chiba-newtown-chuo station, we will meet the North rotary.
Price

Adult 1: 12,000yen Adult2: 19,200yen Adult3:28.800yen Child1:8,400yen Adult1+Child1:13,000yen Adult2+Child1:27,000yen Adult2+Children2:34,000yen
Child:6-15years old
Tax, rental bike, helmet, groves, cycling ware, eyewear, bottledwater and guide included)
Lunch is not included The budget is around 1,500 yen
You can pay by cash, credit card or QR code.
Cash: Japanese yen
Credit cards: VISA, MasterCard, JCB, American Express, Diners Club, Discover
QR code: PAYPAY,Alipay,We chat pay

Total journey

58km

Capacity

Max 4 people Min 1 person. Only 1 Group a day.

Reservation

Prior reservation is needed by 20:00 of the day before each Tour.

Cancelation

No Show : 100%
Before starting time of the day: No cancellation charge .Please give us an e-mail or call in advance.
If you'd like to cancel the tour, please let us know in advance,
There are some guests on the waiting list.
Thank you for your understanding and cooperation

Other notes

Please come wear sneakers. You will not able to participate in sandals and heels.
For your safety, please follow the instructions given by the tour guide.
Depending on the conditions the route may change.
— Further questions, please see 'FAQ' page
We will have 5min break every 30 min.